Call our Office:
( 4 6 6 3 )
Janet Cell: 641-425-4609
Janet Home: 641-581-4609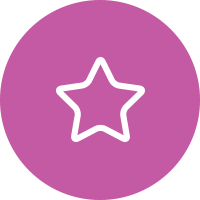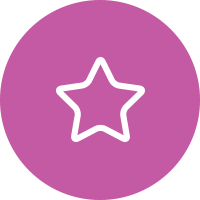 You'll never have more activity on your home than you will in the first 3-4 weeks of the listing. Buyers and agents both will scramble to look at it.
The reason is simple: there are buyers out there who have seen everything available and for one reason or another, haven't bought yet.
They are just waiting for something new to come on the market. After the initial surge of interest, the only people to look at it will be those buyers new to the marketplace. Thus, it is important to make certain that the first impression of your home is a favorable one. Below we have 25 helpful tips to consider when preparing your home for sale.
Exterior Tips
​
Cut lawn weekly while showing your home.

Trim & shape shrubs. Remove all dead limbs & debris.

Plant colorful flowers in the yard or place potted flowers near the front door.

Repair fences& touch-up with paint or stain.

Put lawn equipment & outdoor toys away neatly.

If needed, repaint or replace mailbox.

Paint, clean or stain the front door making sure the first impression of your home is a good one.

Make sure the front entry light & doorbell are in working condition.

Replace faded, broken or missing house numbers making sure the numbers are visible from the street.

Repair loose shingles & flashing in roof, especially when visible from the ground.

Check all gutters. Clean out debris & realign if crooked. Repair if needed.

Clean siding, window sashes, trim & shutters. Touch-up with paint if needed.

Replace cracked or broken window panes & screens. Wash windows. Spray down screens with hose.
Interior Tips
​
Clutter is a big turn-off! Box up & move to storage everything you can live without.

If you can't see the baseboard, the room is probably cluttered. Rearrange furniture so rooms appear as spacious as possible.

Replace light bulbs throughout the home with higher wattage bulbs so rooms are brighter.

If you need to repaint - use white, off-white or light beige paint. These are bright & neutral colors which make the rooms appear larger & allow the new owners to visualize their furnishings in the home.

Clean everything - carpets included. Clean the oven & all appliances. Polish chrome surfaces on sinks & tubs. Clean smudges around light switches & doorknobs. Clean all windows& mirrors so they sparkle.

Replace worn, stained or odorous carpets. Mop, scrub & wax laminate flooring. Dust & clean wood flooring.

Clear kitchen counter tops as much as possible. Reduce the number of items in cabinets & cupboards (see #14) - organize what's left.

Arrange clothing neatly in closets. Reduce the number of items stored on shelves& the floor.

Invest plenty of time to clean & organize your basement, attic & garage.

Tighten loose doorknobs, light switch plates & cabinet hinges. Use WD-40 to get rid of squeaking or sticking cabinet hinges, door hinges & windows.

Repair leaking faucets & pipes. Repair or clean caulking around tubs & sinks. Make sure to remove any water stains.

Lastly, a bit on odor control. Remove garbage daily. If you have indoor cats, clean out litter box daily - use plenty of baking soda in litter. For those who smoke, use an ozone spray, air purifier, or smoke outside. Some people have sensitive noses - do not use scented sprays for visitors. Instead, have a potpourri pot or turn on your stove burner & place a drop of vanilla extract on it (it will smell like you've been baking).
This is quite an extensive list of minor things you can do to prepare your home for sale; many are easy to do, and some require a small investment. If you're not able to do them all, pick what's important to you - any number of these items will help make the home easier for your prospective buyer to visualize as their own.
Are you ready to sell your home?
Please call us at 641-585-HOME, or email us so we can begin serving you today!