Call our Office:
( 4 6 6 3 )
Janet Cell: 641-425-4609
Janet Home: 641-581-4609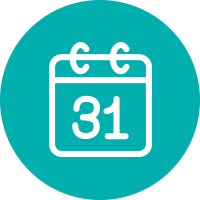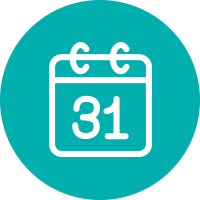 Please Note: Haugen Realty does not actively rent properties.
The information below is provided as a helpful guide:
Renting an apartment, home or property is a great first step, and it's a big first step, too. To make the process easier for you, below is a growing list of local landlords. Contact them for more information about available rentals.
Iowa's free rental housing locator: IowaHousingSearch.org
For Rent in Thompson
2 Bedroom, 1 Bath Home
Single Stall Garage, Finished Basement, Central Air, Appliances Furnished
No Smoking, No Pets
$525/Month
Contact Mike: 641-529-1450 & Leave Message
House for Rent
2 Bedroom House, Detached Garage
Rod & Renae Hopp: 515-450-7282
Phoenix Rentals
(formerly Cooper Apartments)
Contact Lanette: 515-341-1671
Serenity Apartments
1110 West I Street & 1140 West I Street
2 Bedroom
$480/month, $480/deposit
Teresa Coombs: 641-251-4721
Michael Brown
1 Bedroom Apartments Close to Waldorf and Downtown
641-590-2198, leave message
Current Source
1 & 2 Bedrooms Apartments
641-585-5750, Contact Brian
H and R Properties
Steve Hall & JR Robinson
Houses for rent: 641-425-0645
Rick & Shelly Skjeie
3 Bedroom, 2 Bath Duplex
Central Air, Dishwasher, Storage Room, 1-Car Garage
641-581-5878
Wilton Apartments
1 or 3 Bedroom Apartments
Utilities Partially Paid - Off Street Parking
641-585-2153
​
Heidi
1 or 2 Bedroom Apartments
641-512-5302
​
Stephen Sheehan
1 or 2 Bedroom Apartments
641-903-9750
​
House For Rent:
2 Bedroom, 1 1/2 Bath Home in Forest City
Attached, single stall garage & 8' x 10' storage shed
Partially finished basement, central air, appliances furnished
Great location - walking distance to Waldorf, downtown, aquatic center,
daycare and several churches
No smoking, no pets
Contact Mike at 641-529-1450, leave a message
​
The above list serves as a directory only and is not based on availability.
Local landlords: Would you like to be added, or does the information above need to be updated? Call or e-mail our office today!