Call our Office:
( 4 6 6 3 )
Janet Cell: 641-425-4609
Janet Home: 641-581-4609
Catarino Cell: 641-529-6064
I Want to Buy:

Ten tips to consider when preparing to buy a home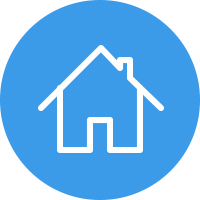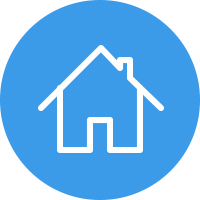 Communicate


You (and your spouse) must decide on what you want in a house & property in order to convey this information to your real estate agent. This is easily done by completing three lists:

Your agent can help find the right home for you when you know what you need &what you can live without.

"Must Have" list

"Want to Have" list

"Dream" list

Check Your Credit Report


You don't want to be shocked if there are inaccuracies in your credit report. Potential lenders view your credit history - how much debt you've accrued, how many accounts you have open, whether payments are made on time - to determine whether they'll give you a loan. You should get a report from each of the three reporting companies: Equifax, Experian, and Trans Union. There are many websites from which you can order a credit report for a small fee (some are free, with stipulations).

Avoid Major Purchases


Avoid making any major purchases when wanting to buy a house - especially financing a new car. If you do, you may have a harder time getting a loan - or it could potentially lower the amount you'll be approved for.

Get Pre-Approved For a Loan


Talk to your mortgage broker or banker to find out if you can get approved for a loan, and how much you can spend on a house. Besides knowing your "range", this will also put you in a stronger position when making an offer on a house.

Be Realistic Financially


Look at your big financial picture. Just because you are approved for a certain amount, it doesn't automatically mean you should find a house for that amount. Factor in other debts & expenses plus your savings goals to make sure you are not going above your means. Lenders generally say your mortgage should be no more than 25% of your gross monthly income.

Self Educate


Research the market & follow current listings to get a good idea of average housing prices. Local properties for sale can be compared by price, bedrooms, etc. at www.NorthIowaMLS.com. When you find what you're looking for, give us a call. We're able to show you any home listed in the area, even if it's listed through another office.

Be Realistic In Your House Search


Try not to get carried away or too emotionally involved when looking for a new home. You may find a house you have "fallen in love with" - but try to look at it as in investment. Sometimes that "love" can come from something as simple as a paint job that might appeal to you emotionally but is not something substantial.

Determine Cash Needed


Determine how much cash you'll have available for earnest money, a down payment and closing costs. The higher your down payment, the lower your monthly mortgage payment & the possibility of qualifying for a better loan.

Buyer's Market


Try timing your purchase to a "buyer's market". If houses are lingering in the listings, that's usually a sign that the market may be weakening.

Investigate Your Agent


Real Estate Agents are tools in your search for a home. Try to get references or ask around to people you know & trust about your agent. The better educated your agent, the more he or she will be able to help. Agents should also know several comparables to the properties which you are interested in. More information on our agents can be found on our office page.
Are you ready to buy a new home?
Please call us at 641-585-HOME, or

email us

so we can begin serving you today!